Car Wash Service - PA, NJ, MD, VA

Founded in 2000, Northeast AUTEC provides equipment service in New Jersey, Philadelphia and Eastern Pennsylvania, Delaware, Eastern Maryland and Northern Virginia. We are distributors and suppliers for:
AUTEC Car Wash Systems
PurClean Spot Free Rinse Systems
PurWater Water Reclamation Systems
Unitec Electronics Entry Systems
CCSI / All Paws Pet Wash
JE Adams Vacuums and Industrial Equipment
From our inception, we have worked hard at providing timely, quality service to all of our customers and prospective clients. We have an extensive history in the retail gasoline / C Store segment and provide a unique understanding in the operations of all things retail gasoline related.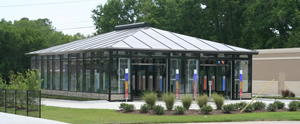 Our AUTEC factory trained "master technicians" are equipped with the right parts and tools, required for each specialized job and have other levels of technical support at their immediate disposal, should they need it. We can service all models of AUTEC Car Wash Systems car wash equipment, as well as all supporting accessory car wash equipment.
Typical Service Levels:
Traditional Service Calls on an as needed basis.
Monthly or Quarterly visits to your site for preventative maintenance procedures and "check ups" on potential upcoming maintenance related issues.
All Inclusive Northeast AUTEC Preventative Maintenance whereby Northeast AUTEC provides all parts, chemicals and service related calls on a monthly basis (twice monthly if necessary), billing the customer once a month on a percentage of revenue or vehicle count (auto dealer) basis.
AUTEC Car Wash Systems also provides factory training for customers who feel they have the time and can handle maintaining their own equipment.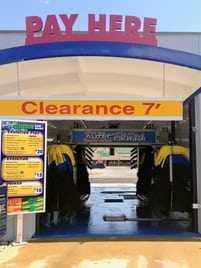 A few thoughts on whether a distributor is right for you:
Is the distributor in the business at a retail level (does he own and operate; not just show and go)?
How long has the distributor carried the brand or brands that he represents?
What age is the oldest, operating piece of equipment that he can show you?
Does he have references and at least 5 or more long standing customer relationships? Does he have customers who have bought multiple installations from him?
Northeast AUTEC is uniquely qualified to assist you from Trees to Keys; Root to the Fruit!.